The Chestnut Class topic this term is…
'Paws, claws and whiskers'
We are learning about human beings and animals.
An early visitor to our class was Shelby the tortoise. Mrs. Howard brought him in to see us and we asked her questions about him.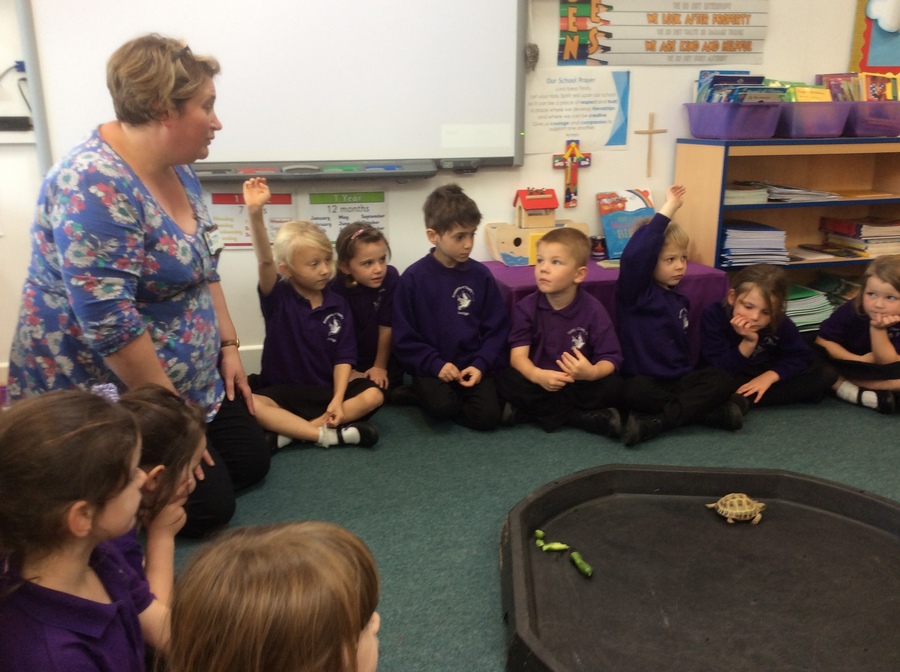 We are enjoying our outdoor learning experiences. We have been climbing like monkeys, stripping bark like beavers and making homes for animals.
As well as our topic work we have been focusing on our early reading skills.
LOOKING AT THE PICTURES. POINTING TO THE WORDS. SOUNDING OUT THE WORDS.